An alliance of more than 70 organisations has launched a campaign to press the government to appoint Commissioners for Older People and Ageing in England to root out, tackle and prevent widespread ageism and discrimination.
The campaign follows a new report by a major charity for older people, the Centre for Ageing Better, which claims that "ageism causes significant damage to individuals, the economy and society", and that by some measures, the UK is the most ageist of 20 countries surveyed.
Commissioners for Older People and Ageing campaign
In a joint letter to the Government, the organisations – which include Age UK, Independent Age, the Centre for Ageing Better, and the National Pensioners Convention – argue that a commissioner would "act as an independent champion for older people and ensure that policy and practice across government considers the long-term needs of people in later life and the implications of our ageing population on society."
Currently 11 million people are aged 65 or over, and in less than 20 years, over 17 million, one in four, will be over 65. But according to the campaigners, there is no overall strategy nor collaboration between government departments to deliver innovative policy solutions and meet the needs of the future.
Giving marginalised older people a voice
The joint letter says that an Older People and Ageing Commissioner would address inequalities and give marginalised older people a voice, help government deal with the challenges of an ageing population, have official powers to investigate relevant issues, and challenge age-based discrimination. The commissioner would have a say in policy and legislation and suggest ways to tackle inequalities in later life.
Also, a commissioner would act as an advocate, giving older people a "real voice that reflects their views and experiences, challenge[s] negative stereotypes, and promote[s] positive views of ageing and the contribution older people can make to society".
"The growing inequality in older age groups we are currently seeing will only get worse. To meet the needs of older people, we need a much more ambitious and strategic response. We believe a commissioner will help deliver the long-term planning needed to reshape our economy and public services for the future and for the benefit of the whole country." – Dr Carol Easton, CEO of the Centre for Ageing Better
Older people "feel invisible"
Morgan Vine, head of policy at Independent Age, said: "We often hear from people in later life who tell us they feel invisible and that their views are not represented.
"There is a dangerous stereotype that all older people are living a comfortable and financially secure retirement when the reality is that many are struggling to make ends meet. Too often, older people are not given the opportunity to voice their experience to determine what they need, including better financial support. This cannot continue. We need a champion at the heart of government who will stand up for everyone in later life."
Similarly, Jan Shortt general secretary of the National Pensioners Convention, said: "Older people have the right to choice, dignity, respect, independence and security as integral and valued members of society.
"All too often, we are not seen to contribute to society because we are no longer working or viewed as productive. It is time for a serious change of perception and culture around the older generation."
Ageism in the pandemic and beyond
Caroline Abrahams, charity director at Age UK, said: "One of the big lessons from the pandemic was how easily older people's views and interests were overlooked in the corridors of power, at a time of crisis. If there had been a Commissioner for Older People in place this might not have happened, and perhaps fewer older people would have lost their lives in care homes.
"An alarming proportion are struggling to make ends meet – and too often, older people's rights and interests are forgotten by decision-makers. But there is an opportunity to fix this. Older people want to be part of the country's vision, now, and in the future".
The scale and extent of ageism is laid bare by Ageism: What's the harm?, a report from the Centre for Ageing Better. Its own research found that 55% of adults said that the UK is ageist: a study of the language used about older age in web-based newspapers and magazines, from 7,000 websites across 20 countries, found the UK "to be the most ageist of all" in those countries.
The report says that ageism is "happening subtly and not so subtly all the time", adding that: "Ageism clearly causes deep and lasting harm to people and society, exacerbating social divisions and inequalities and damaging the economy."
A government without plans
However, the government has no plans to appoint a Commissioner, Baroness Stedman-Scott Parliamentary Under-Secretary for Work and Pensions, told the Lords in February – although she did agree to meet a delegation of MPs and peers.
Wales has had a Commissioner for Older People since 2008 and was the first country in the world to create the post. Helena Herklots, the Welsh commissioner, has a range of statutory powers and says she is a direct voice for older people to the Welsh Labour Government: "Taking action to protect older people's rights, end ageism and age discrimination, stop the abuse of older people and enable everyone to age well."
A recent YouGov poll found that almost nine in ten, 89%, of people aged 65 and over supported the creation of an Older People's Commissioner. Yet despite the pressure, there seems to be little appetite among ministers and in Parliament to do so.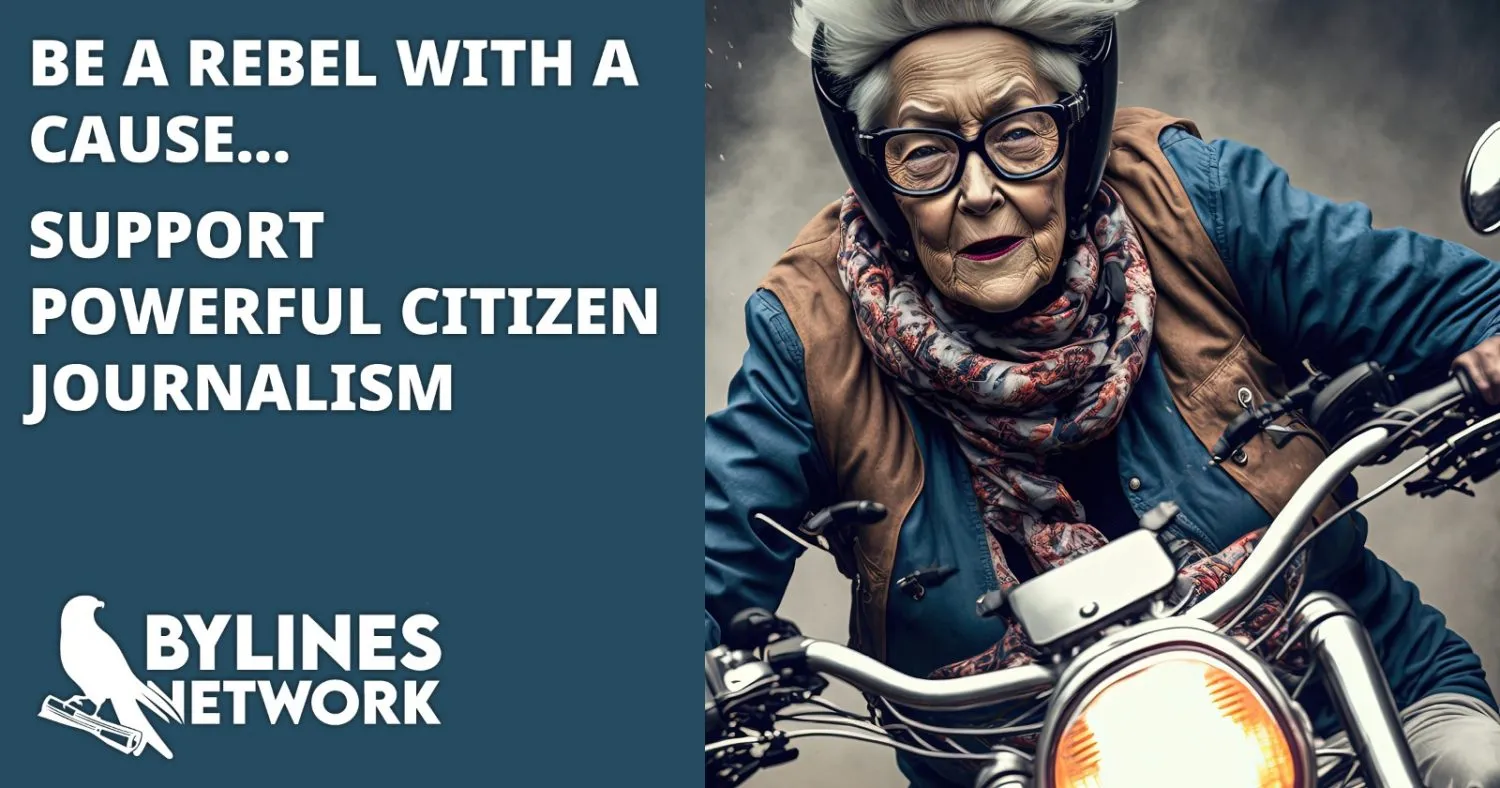 CLICK HERE TO SUPPORT THE BYLINES NETWORK CROWDFUNDER!