To be frank anyone paying attention here in the Potteries was not surprised that the Conservatives lost overall control of Stoke-on-Trent City Council in the recent May elections. But in their new leader Dan Jellyman, does the local Conservative Party in the city have a secret weapon who will take the fight to Labour, and build back blue again?
Labour take control in Stoke
Stoke-on-Trent City Council returned to Labour control for the first time in 8 years at the May local elections with the Conservatives losing eight seats. Often seen as a barometer for Labour's performance at national elections, few were able to see any positives for local Conservatives in the city after these results. There were some; in typically deluded fashion Jonathan Gullis proclaimed that the Conservatives were "clawing back support", blaming "Keir Starmer and his leftie lawyer mates" for stopping the government from delivering, whilst simultaneously being drowned out at the count by cheers coming from the opposition camp for another Labour win.
Then there was the ever-interesting MP for Stoke South, Jack Brereton, who told Jess Phillips on BBC Politics Midlands, that Labour under-performed at the elections. The show was delayed for a while until the laughing stopped. Jo Gideon (Conservative MP for Stoke-on-Trent Central) had of course already given up all hope and declared she was no longer standing at the next election.
In the days that followed the local elections, much would change at the top of the Stoke-on-Trent Conservative Party, with the caesar-like political demise of Abbi Brown, and the phoenix-like rising from the ashes of her deputy, Daniel Jellyman. Jellyman had previously resigned for crimes against the city's heritage, of which more later. Could Dan the Jellyman be the one to build back the local Conservative Party in the city and stop the Labour charge? Looking back at his recent career highlights provides an interesting insight from which you can draw your own conclusions.
The fall and rise of Councillor Jellyman
Jellyman's role as Deputy Leader of the City Council began to collapse into a pile of bricks around him as cabinet member with responsibility for heritage, he presided over the incompetent and neglectful demolition of Capo, a statue of Josiah Wedgwood, in the city in February this year. Created in 1986 by the artist Vincent Woropay to celebrate Stoke-on-Trent's hosting of the National Garden Festival, the statue had been at its current location since 2009 and had simply got in the way of progress and much trumpeted highway developments. There was only one thing for the Conservative City Council to do – blame someone else, in this case the contractors, describing it as a "significant operational error."
Further investigations and Freedom of Information requests by BBC Radio Stoke showed that this was no error on the part of contractors, but more an instruction by Jellyman who had flippantly authorised the removal of the statue, effectively destroying an important part of the city's heritage. Commenting in correspondence with contactors, Jellyman said: "nothing lasts forever, best get rid."
The end was inevitable, and having clung on as Deputy Leader for as long as possible, Jellyman had no choice but to resign his post, losing over £15k in allowances for special responsibilities. This would ordinarily squash the political ambitions of many but in the May 2023 local elections, and despite the metaphorical murder of Capo through his own incompetence, Jellyman retained his seat for Hanford, Newstead and Trentham. Remarkably 2283 voters returned him to his seat, maintaining their faith despite significant evidence pointing towards his questionable leadership qualities.
On May 23rd just ninety-five days after he resigned, and nineteen days after Labour bounced back to political prominence in the Potteries, Stoke-on-Trent Conservatives dumped their leader Abbi Brown, and appointed Daniel Jellyman to rebuild their party and take the fight to Labour. In true Braverman style, Jellyman was back.
The future for Stoke-on-Trent Conservatives
Whilst the new City Council Leader, Labour's Jane Ashworth, is extremely busy responding to the daily demands for action she receives from the illiterate hand of Johnathan Gullis, she must consider the risk Jellyman presents – not in a political sense.
Immediate steps must be taken to secure the safety of Vincent Woropay's remaining sculpture located at Stoke-on-Trent Railway Station; there's no telling what Jellyman might do next. As Gullis walks around in circles on platform one broadcasting through Facebook Live about paper promises of funding from his government, Jellyman could storm platform two, tooled up with a sledgehammer and set about destroying Woropay's Hands with Chronos, whilst singing "It wasn't me" by Shaggy, sending the sculpture the way of Capo.
On a more serious note, it is often said that the best predictor of future performance is past behaviour. Having seen Daniel Jellyman's past behaviour, we can confidently forget about expecting Theresa May's mythical "strong and stable conservative leadership" and look forward with some certainty to a "weak and wobbly" opposition to Labour in Stoke-on-Trent. Long may that continue.
So, when the time does come again for local residents in Hanford, Newstead and Trentham, and for Gullis, Brereton, and Gideon's replacements, voters may wish to think carefully about the future of their great city and take the advice of Councillor Dan Jellyman: "nothing lasts forever, best get rid."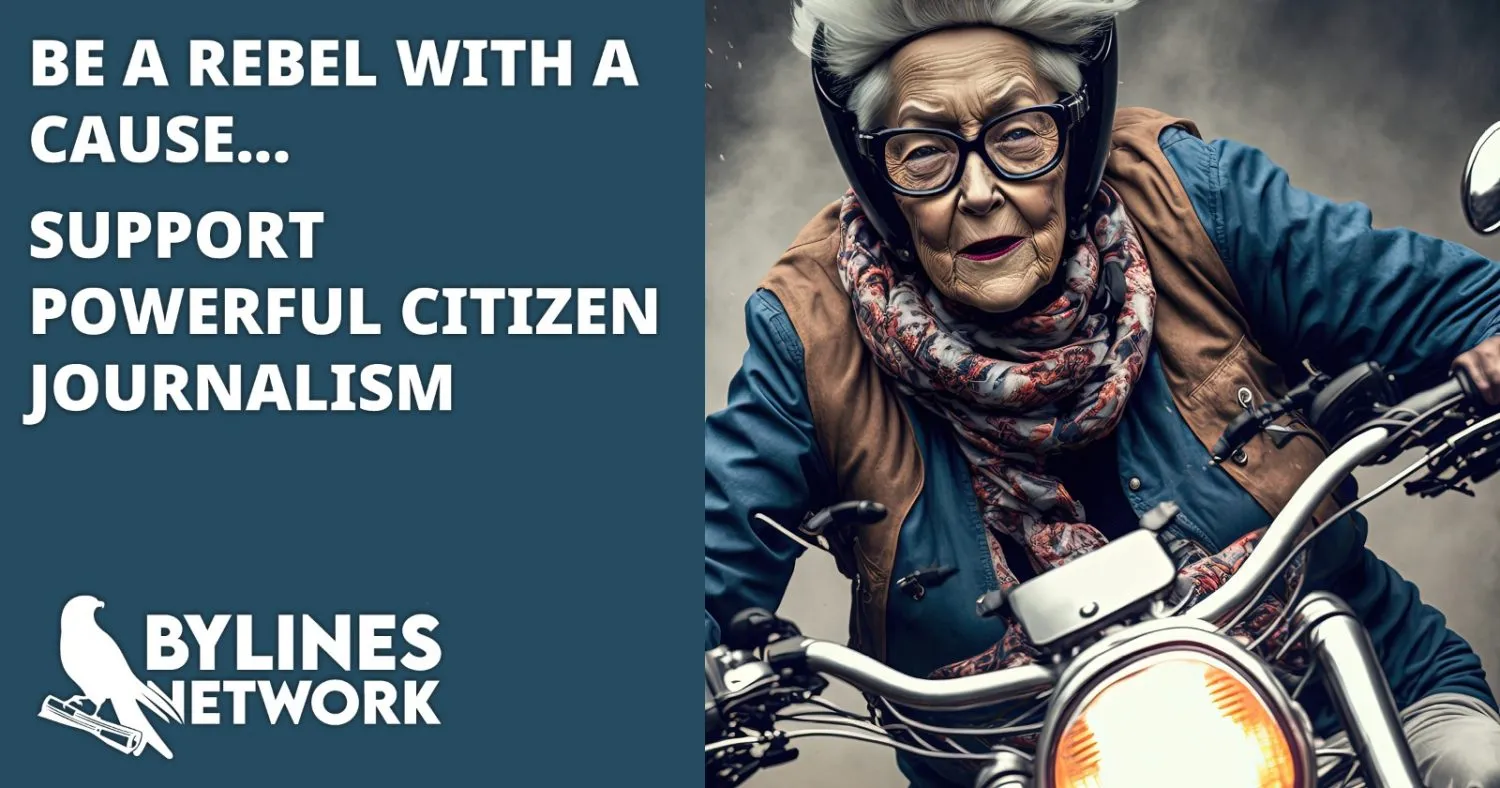 CLICK HERE TO SUPPORT THE BYLINES NETWORK CROWDFUNDER!