Hidden among the quiet residential streets of Northfield, we found a small community centre, Allens Cross Community Association. With a sprawling community garden and art dotting the walls, it had a peaceful atmosphere – people milling about outside, shooting the breeze.
We sat down with two community leaders, Jackie Green and Mandy Scott-Morgan to talk about just what the centre does for the community.
A sense of community and belonging
We could already feel the age as we stepped inside. Allens Cross Community Association is the oldest community centre in the UK – originally opening in 1931 and being funded by the Cadbury family, of Cadbury's chocolate fame. Nowadays, it offers many different activities for its members, who mostly commute from further afield. Elder groups to karate classes, gardening to DIY, and church food banks to community radio.
Mandy, the centre's manager, described it in her own words, saying: "Over the decades, it's had a massive impact on society", however, most regulars commute from several miles away, rather than being from the surrounding housing estate.
Those people that do come, however, benefitted greatly, "A lot of them have attended here again over many decades. Some find it, an immeasurable commodity for their lives", Mandy added, "To meet people and just engaging in other activities and doing stuff outside home".
The community garden is especially important – growing food, flowers, and being an insect-friendly haven in the city of Birmingham, it caters to those with a green thumb or anyone just willing to get their hands a bit dirty. "It's become a second home to a lot of people", said Jackie, who organises the community garden.
So, what's on at Allens Cross Community Association?
Community notice boards cover the walls – many stating that they're searching for volunteers. Not very many young people utilise the centre, but staff feel like volunteering could be a good way for youth to get involved. "Quite a few young people got involved with supporting citizens in the area", said Mandy. "Now Brian [the centre's caretaker] has ended up with a job. I think for people like Brian, we've got a few young people who've just started the volunteering side, I think it's been really useful", she added.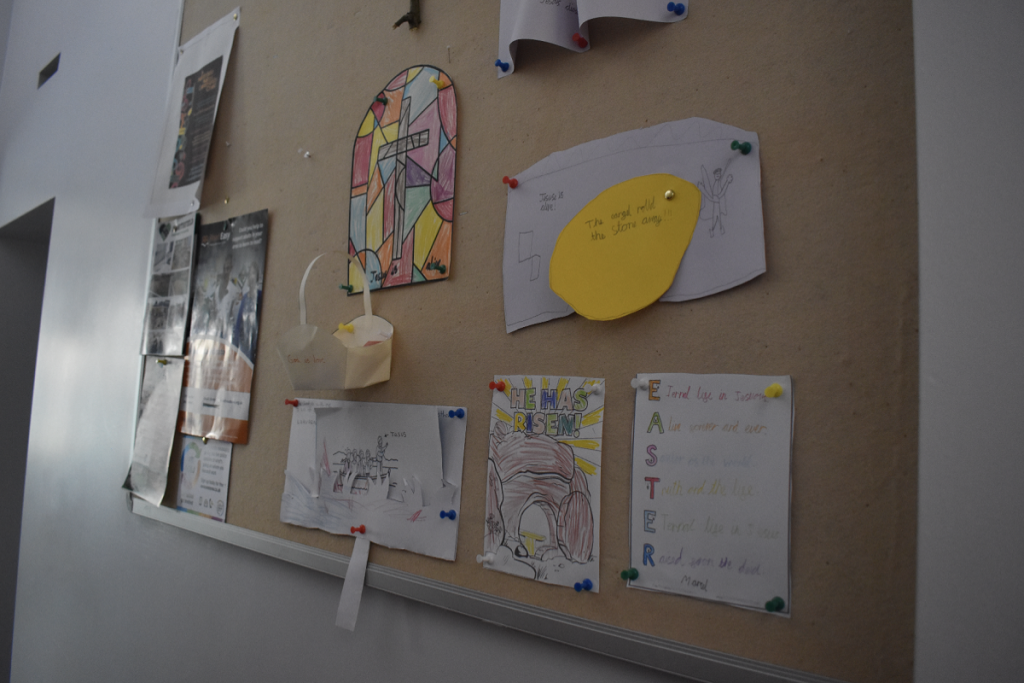 Still, there are challenges ahead. "The stability of the place has changed over the last couple of years", said Jackie. Alongside covid, the community association's management has changed hands recently, and they have big plans. Mandy said: "What we're trying to do is rather than people just hiring the hall doing their thing and going home, we're trying to build up more of a community space".
"People know what's going on in other groups that are on the days that they don't attend. They can refer people into other projects. We're doing quite a few, well, at least monthly events for everybody", she added.
Next month's event involves the local pantry, and the community association has plans for the upcoming Jubilee Bank Holiday and the Commonwealth Games, so that the neighbourhood can come together.
Though Allens Cross has been beset by challenges due to covid, there's an optimistic outlook for the future, for how it can continue its storied history of serving its community.
---
Allens Cross Community Association are looking for volunteers. If you want to join the local community radio you can contact Mandy on 0121-478-3311 or by email at [email protected]. You can also check what events are on their website HERE.