You may have noticed that there are local elections taking place across England on Thursday. Equally, you may have not. Turn out in council elections is notoriously low. This time round, seats in 230 unitary, metropolitan and district councils are up for grabs.
The public may not be hugely interested, but for the candidates and campaigners, Thursday represents the culmination of weeks of feverish activity. So much time and so much effort – just for seven out of every ten people not to notice. Ah well.
It's always raining
A big part of any local campaign is the leaflet drop. Thousands (probably hundreds of thousands) of leaflets are pushed through letter boxes in the weeks before an election. Most of them are lovingly hand-delivered by candidates, party members and as many of their long-suffering friends and family as they can coerce, cajole or simply bribe into helping them.
And somehow, no matter the season, it's always raining.
The effort-to-reward ratio of producing something that, at best, people will likely recycle without reading, is heart-breaking. Many hours go into the composing and compiling of the information on these leaflets and always, the process is up against the clock. Inevitably, mistakes creep in, mistakes which are then gleefully pounced upon by rival campaigners.
Sometimes, leaflet problems go beyond mere spelling mistakes to rather more troubling issues. But let's start small.
Typos and transpositions
Typos are everywhere. I would be prepared to bet that any leaflet you bother to read properly will contain at least one. Some, however, are worse than others. It takes a particularly highly-developed degree of chutzpah to spell the actual name of your ward wrong and still expect people to vote for you.
One of the most well-publicised faux pas so far occurred across South Ribble in Lancashire. Local Conservatives in several wards, keen to promote their financial competence, claim that they have taken the area from "debt free to debt ridden". This suggests either a refreshing honesty or, perhaps more likely, that they would do better to focus their efforts on literacy competence instead.
Meanwhile, for Conservatives further south in Derbyshire, it's hard to escape the feeling that their hearts are not really in their campaign. This rather – what shall we say? – lacklustre caption on the photograph has gone out on campaign leaflets in several wards of the borough.
Lib Dems luv data
In this chaotic world, it's reassuring to find that some things never change. To see Lib Dems holding fast to their time-honoured tradition of wooing the local populace with iffy graphs feels as familiar and comforting as a bowl of chicken soup.
There are a number of possible ways to parse the 2019 council election results in this ward of the Royal Borough of Windsor and Maidenhead, but none of them would give you a chart quite like this one. The top Lib Dem candidate in 2019, for example, won just over half as many votes as the winning Conservative candidate and about twice as many as their most successful Labour rival.
Misleading
More seriously, beyond the typos and the badly drawn bar charts, some leaflets seem deliberately bent on misleading.
Back in Derbyshire, a candidate (and current Conservative councillor) has distributed a leaflet featuring a prominent picture of herself. Fair enough, I hear you say, but she is depicted standing with the local mountain rescue team. The ward nestles in the shadow of Kinder Scout and the team is at the very heart of the community. The picture undoubtedly hints that this much-loved group endorses the councillor.
Mountain Rescue is a charity and is not affiliated with any political party. The team had not given permission for the photo to be used and felt compelled to issue a statement clarifying their position.
In Labour-held Norwich, the Conservatives have been accused of falsely reassuring people that they do not need to bring photo ID to the election booths next week:
This drew the attention of the Electoral Commission and the local Conservative Association has apologised and withdrawn the leaflet.
Just remember kids: you will need photo ID to vote this time or you will be turned away. No matter what the Norwich Conservative Federation tells you.
Warfare
But if you want to turn the wholesome activity of leafleting into raging chemical warfare, then cast your eyes over to Liverpool. In the south of the city, competition between Labour and the Liverpool Community Independents has exploded into open battle, after the distribution of a newsletter-style leaflet by Labour enraged their rivals. The leaflet made a number of highly-inflammatory claims about their social media activity, about their 'hard left' sympathies and heaped doubt upon the moral standards of their leader.
The Liverpool Community Independents hit back, saying: "The Liverpool Labour Party has sunk into the gutter with the production of a phoney newsletter making scurrilous accusations against Liverpool Community Independent candidates." The group say that they are seeking legal advice.
The local Labour Party remains sanguine. A party spokesman said: "Every word in this leaflet is factually accurate, so it's a case of 'the truth hurts.'"
Not all letter boxes are created equal
We finish this round-up with a fitting tribute to the thousands of dedicated ordinary souls, without whom no leaflets at all (neither good, bad nor ugly) would ever get delivered.
It may feel lonely as you trudge around your neighbourhood for the third time in six weeks, but always remember that there are thousands like you. And every one of them with the plantar fasciitis and letter-box-bitten fingers to prove it.
Leafleters everywhere, whatever place, whatever party – we salute you!
Now go and vote
Next week, don't be one of the seven out of ten.
Go and vote. And don't forget your photo ID!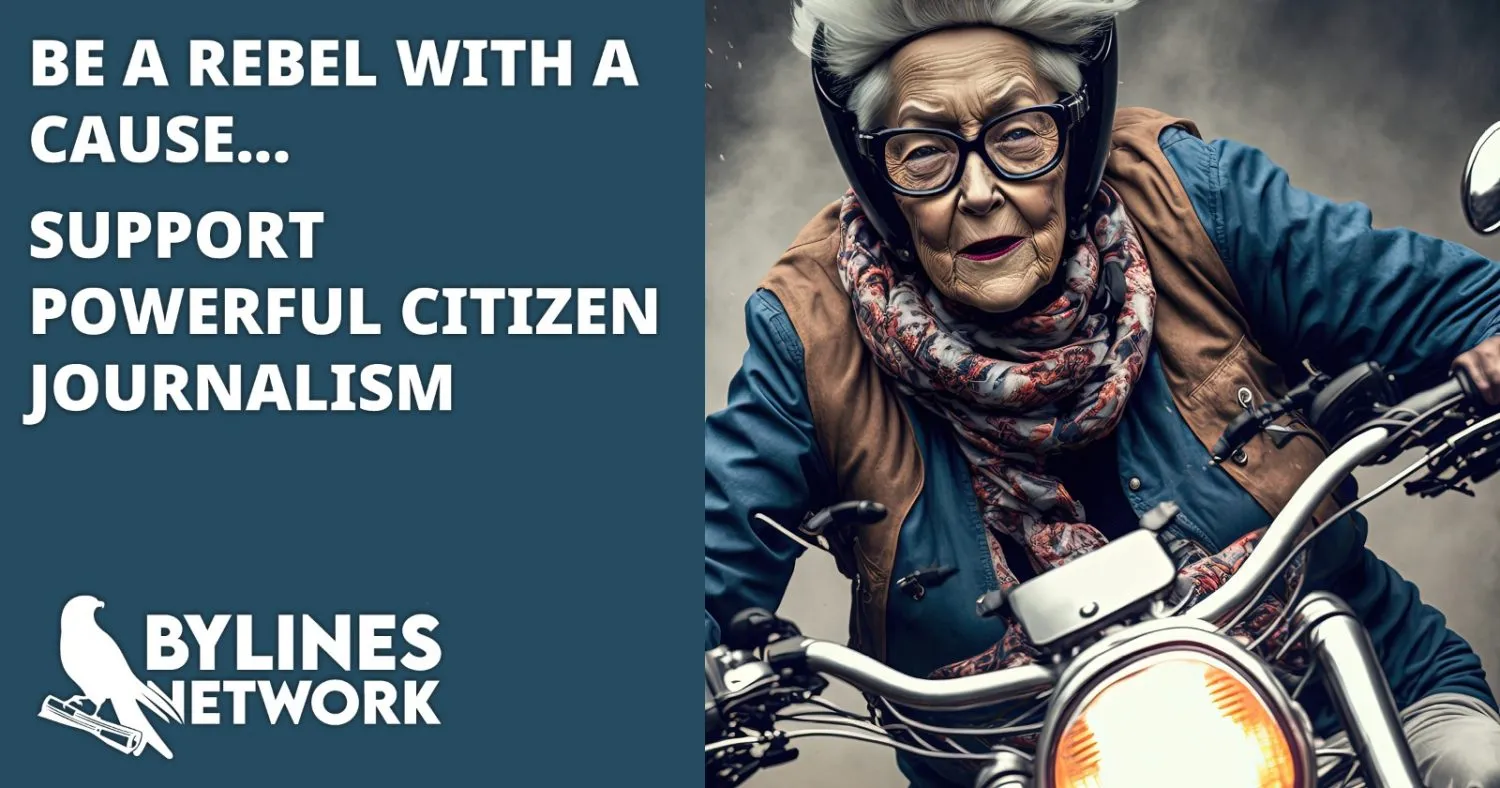 CLICK HERE TO SUPPORT THE BYLINES NETWORK CROWDFUNDER!