In a recent interview, Kate Forbes spoke of the frustration that she experiences as a politician of faith. She described how some of her erstwhile supporters abandoned her during her SNP leadership bid in March, when she went on the record with her beliefs.
Forbes is a member of the Free Church of Scotland – the 'Wee Frees' – and is opposed to abortion, premarital sex and same-sex marriage. She believes politicians of faith are discriminated against in Britain's political culture.
Mixed feelings
As an agnostic, I read the interview with mixed feelings. I instinctively associate politicians of faith with important virtues, like honesty, courage, steadfastness. I imagine that faith reinforces these virtues, and I feel envious of that. But surely religious politicians are not the rarities that Forbes implies!
During my lifetime, most prime ministers have claimed some sort of religious commitment. These have been predominantly Christian, but Benjamin Disraeli was of Jewish origin and today we have a Hindu prime minister.
I have rather unthinkingly assumed that those religious commitments enhanced their other qualities as people and politicians, but generally, they didn't say much about it in public. And they came from all political persuasions, so a correlation between faith and party made no sense.
A different brand
So why my mixed feelings? Kate Forbes is just another churchgoing politician, isn't she? No, she isn't.
She represents a different brand from the discreet faith of Harold Wilson or Theresa May. She belongs to a political trend that explicitly combines religious faith (mostly Christian, both protestant and catholic) with social conservatism, and in many cases political conservatism. Its members make it clear that their faith and political conviction are interdependent.
Some like Kate Forbes and the former Liberal Democrat leader Tim Farron, are socially conservative but liberal in other ways. Others, like Jacob Rees-Mogg, Miriam Cates and Danny Kruger, are conservative across the board and, in their three cases, associated with the National Conservative movement which reflects their perspectives. They are variously against abortion, euthanasia, same-sex marriage and LGBTQ rights, and favour the traditional model of marriage and family.
For me, as a secular liberal, they present a challenge. The religious beliefs of Tony Blair and Rishi Sunak seem in themselves to offer no threat to the gains of social freedom hard-won since the 1960s. But these do. And I must admit to feeling distinctly on the back foot with them. Why?
Conviction
First there is quality of conviction. The new politicians of faith regard their politics as coming from the highest authority, clear and consistent. Whatever their private feelings, they radiate certainty in public. By contrast, I fear my thinking is hesitant and half-baked.
Psychologist Jonathan Haidt argues that liberal-leftists like me don't cope well with certain important ethical polarities. He identified loyalty versus betrayal, authority versus subversion and sanctity versus degradation as moral oppositions that we struggle to engage with, whereas conservative fundamentalists have clear responses to all of these. That's a problem, because those polarities matter deeply to many people.
Second, the new politicians of faith present themselves as 'part of something bigger'. However they privately see themselves, they are cast publicly as vehicles of God; instruments of a moral force propelling them toward a clear goal.
At times as a secular liberal, I feel like a moveable object faced with their irresistible force. Even if I don't buy their morality, I sense their momentum. It used to feel like that with the more simplistic kind of Marxist, who saw themselves as instruments of an irresistible historical force. For me, not seeing myself as any such thing, it's difficult to hold my ground.
And third, paradoxically, there is the opposite problem. As well as being too strong they are also too vulnerable. Because their personal faith and political principle are closely linked, the new politicians of faith seem to be easily wounded. The political attack is also a personal attack, because religion for them is both personal and political. Forbes and Farron have expressed something of the pain of that experience in recent months. If I were up against Forbes, Farron or even one of the conservatives of faith I would feel inhibited about contesting the territory too vigorously.
So what to do? Politicians of faith with a socially conservative agenda will no doubt continue to pursue that agenda vigorously (as they have every right to do) because they believe they are doing God's work. Those of us who value an open and inclusive society need to make a confident response to them.
A couple of suggestions
First, we need to bridge the gap identified by Haidt. We shouldn't be afraid of 'moralising' (as we call it). And we shouldn't be afraid to apply more moral principles than we do. The liberal left are good on justice and care but we need to extend to other principles like loyalty, obligation and authority; principles that at present are largely monopolised by politicians of faith. There's a lot of moral philosophy out there, and some of it supports liberal-left arguments. Secular liberals should use it.
Second, we should not assume that there is an umbilical link between the politician of faith and their religious politics, or that they are merely passive vehicles of virtue driven by a higher power. They are not the vehicles, they are the drivers, and they make choices about their direction.
Religious communities such as the Wee Frees engage in vigorous debate on religious matters, and their members likewise make choices about what to believe. They have plenty of practice at reflection and introspection, and sometimes they change their minds. Secular liberals should respond to them as people who have chosen their position, and who can be respected for that choice, and held accountable for it.
I guess the common feature is that the new politicians of faith are not as scary, or as fragile, as my prejudices led me to believe. We secular liberal-leftists can argue with them across the spectrum of ideas, confidently and respectfully. Let's do it.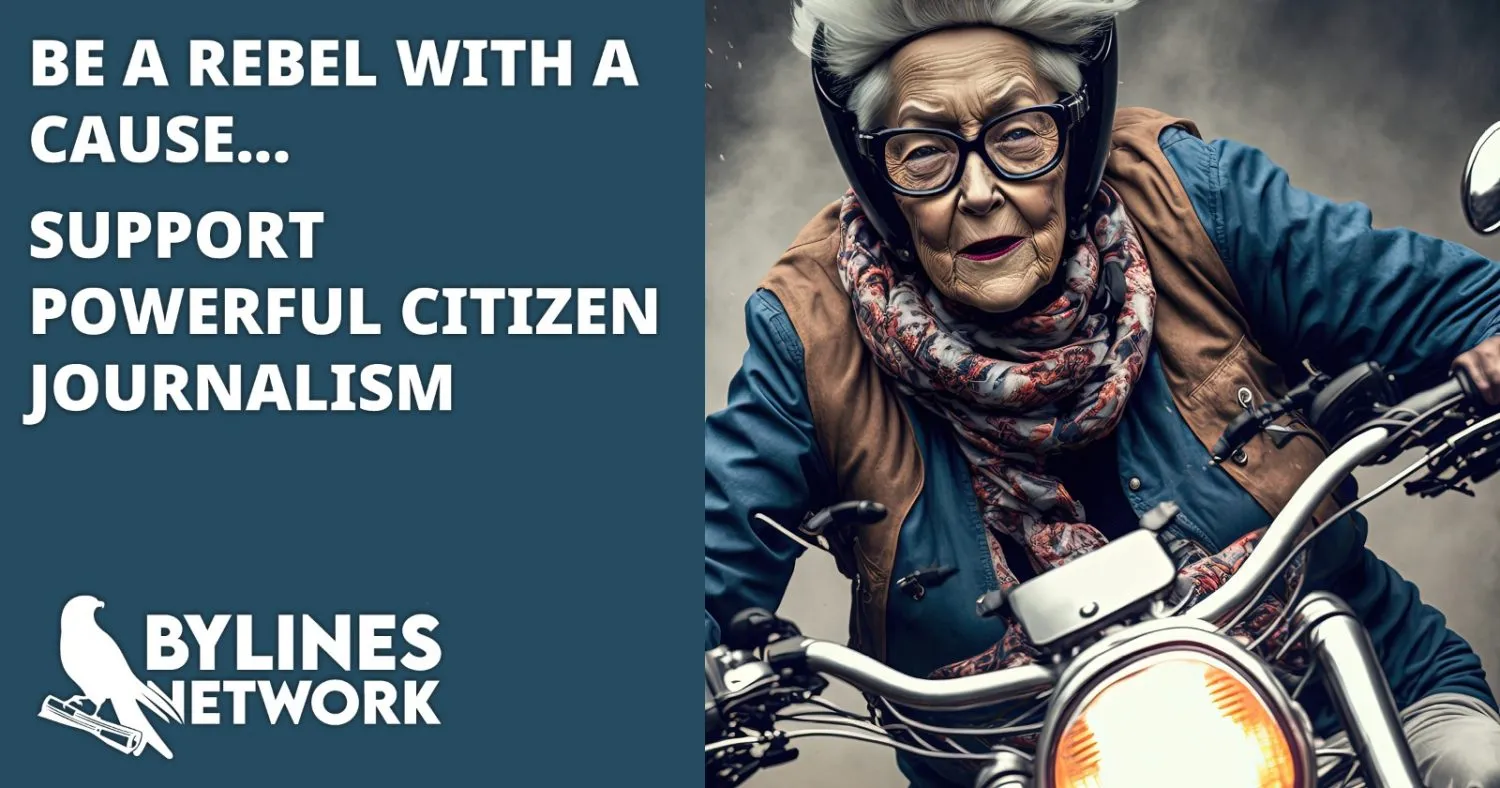 CLICK HERE TO SUPPORT THE BYLINES NETWORK CROWDFUNDER!