Child food poverty is dramatically on the rise in the UK. So-called 'Victorian diseases' are returning at an alarming rate. The Times reports that in the fiscal year 2022-2023 nearly 11,000 people were hospitalised with malnutrition in England, of whom 312 were children.
That same year some 171 were treated for scurvy, once considered to be a sailor's disease. Rickets were found in 482 people. Of those, 405 were children.
A nation failing its children
It is a sad fact that we as a nation are failing our children. Child poverty in England stood at 31% in the year 2021-2022, with people more dependent than ever on food banks, baby banks and clothing banks to survive. The highest rate of poverty is in the West Midlands at 38%.
A poll last year found that children are so hungry they are eating rubbers and stealing each other's food. In 2020 UNICEF, for the first time in its over 70-year history, intervened to feed the UK's children, an act of kindness and compassion criticised by Jacob Rees-Mogg.
GPs are now facing patients who are requesting prescriptions for nutritional drink and food, and millions of households are facing a choice between feeding themselves or heating their homes. A survey has revealed that nine out of ten schools in England are handing out clothes to their pupils, with seven out of ten schools providing food for their students.
Inadequate responses
MPs' responses are inadequate or contemptuous, showing their denial of the problem. Some suggest that people manage their finances better, or learn how to cook from scratch. Ann Widdecombe of the Reform Party suggested that people struggling to feed themselves and their families should "not do the cheese sandwiches" if they can't afford them. Thérèse Coffey, environment secretary, suggested turnips would compensate for a shortage of tomatoes. The Murdoch-owned Wall Street Journal suggested people could skip breakfast to save money.
These sentiments are completely out of touch with reality. There is no awareness or recognition of the long-term impact that malnutrition can have, physically, mentally and emotionally. Now, as schools go back, food inflation remains worryingly high and with the pressure on school budgets of the latest teachers' pay deal and the RAAC construction scandal, what impact will that have on children?
An open and honest discussion about the effects of malnutrition in early childhood is long overdue.
I know what I'm talking about: I've been there myself
To be malnourished to the point of muscle wastage is something I have experienced. I live with its consequences daily. I was starved as a pre-verbal child. While living in a mother and baby unit, I was observed by wardens scavenging food from the bins. I was hospitalised with marasmus on numerous occasions while under the age of one.
I went into care aged 14 months. My age is important in the overall picture of what the long-lasting effects of food deprivation are. I spent around a year with wonderful foster parents. I was fed regularly. At two and a half I was adopted into a wonderful loving family. I was given three square meals a day regularly. I considered myself extremely fortunate.
Despite this I was unsure the food supply would last. Because I would swallow food whole, my father spent considerable time teaching me to chew, sitting patiently to make sure I didn't just wolf it down. I had already by this point had over a year of regular meals, yet I was still suspicious.
My unhealthy relationship with food
By the age of 11, I had an unhealthy relationship with food. Hindsight tells me this had always been there, but I became more aware of it. Sometimes I would over-indulge, at others under-indulge. This became an eating disorder. I ate because I had to, not because I wanted to. I would eat as little as I could get away with, then voluntarily purge myself.
I conquered my eating disorder, but my unhealthy relationship with food continued. I would only eat once a day, not because I didn't have access to food – I did – but because I was ambivalent about it. I continued to eat because I had to, not because I necessarily wanted to.
It was not until my mid 20s that I became aware of the trauma of my early years. This made me realise why I had always struggled with the idea that food is something to be enjoyed rather than purely a necessity.
I still struggle with it, accepting the notion of three meals a day only recently. Food as a pleasure is alien to me. I rush meals and often must remind myself to chew. Cooking for others has helped with this. It doesn't matter that I grew up in a loving family that provided for me; the damage was already done.
Closing thought
Food poverty can and does lead to lifelong issues with food. It is not just physical, it is psychological as well. My scars have healed, my marasmus has gone, but the unhealthy relationship with food that I have had for over 38 years remains. The risk now is that children who, through no fault of their own are food-deprived, are increasingly likely to develop issues with food.
When you see politicians voicing their opinions and prejudices, remember they have the power to do something. They choose not to and their choices will potentially lead to hundreds of children suffering later in life.
We need to end food poverty. No child should go hungry.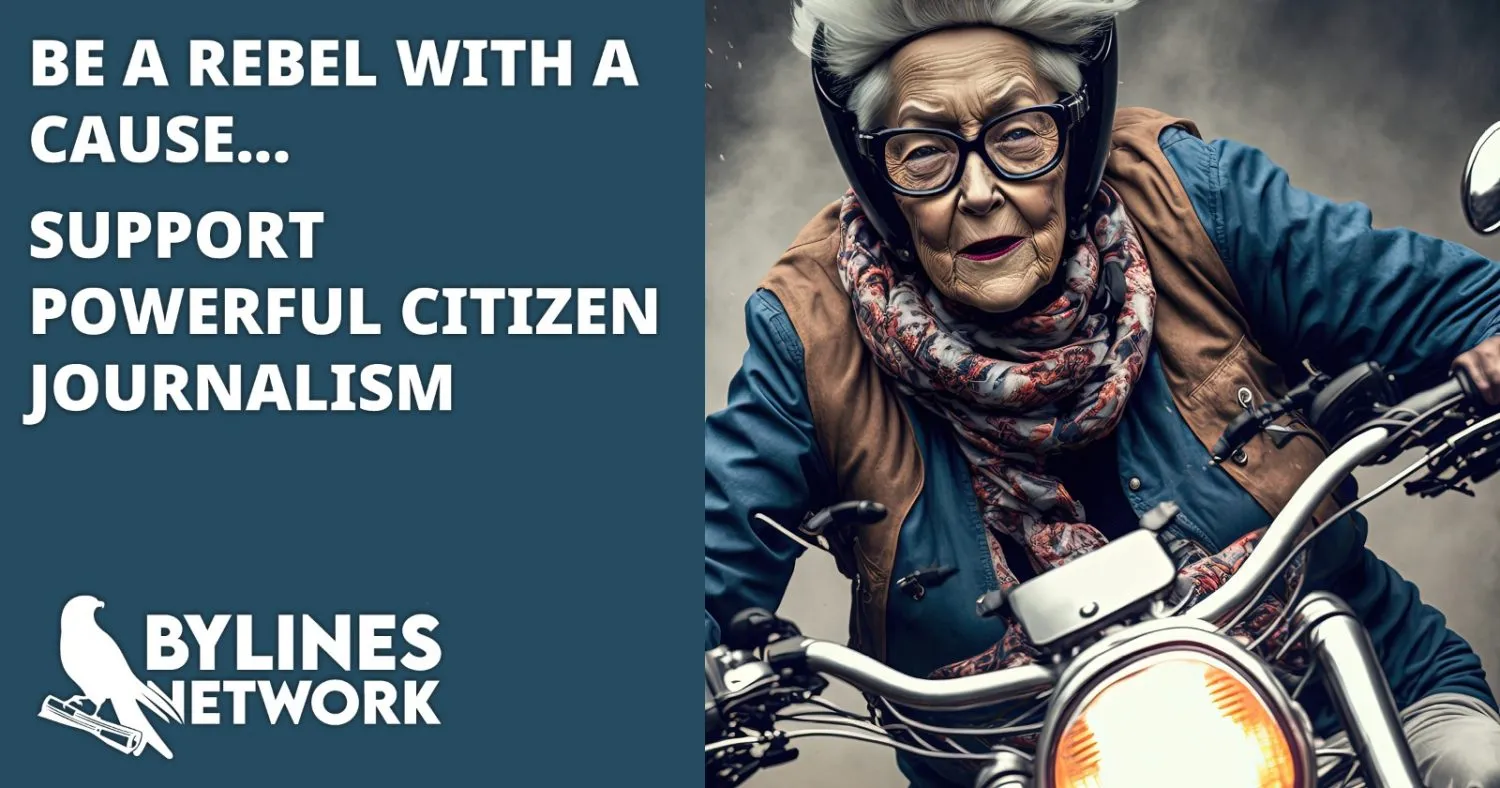 CLICK HERE TO SUPPORT THE BYLINES NETWORK CROWDFUNDER!