Last month, Central Bylines reported on Kemi Badenoch's appearance in front of the Women and Equalities select committee to respond to the committee's report, Menopause and the workplace.
The minister made it clear that she would not put in place any government policy to support those undergoing menopause. This was disappointing and is likely to do nothing to stem the so-called silver exodus of older workers from the workplace. A goodly chunk of this exodus is made up of the 10% of people aged 45-55 who leave their jobs because of the misery they experience from their menopausal symptoms.
Supporting women in their own workplace could inject up to £7bn into our struggling economy. It should be an obvious win-win.
Santander UK
One organisation that does recognise the importance of this issue is Santander UK. Last year saw the inaugural Menopause Friendly Employer Awards, set up to recognise organisations that are committed to raising awareness and supporting those employees facing the challenge of working through menopause.
Santander UK and one of their senior HR managers, Theresa Winters, were both winners. We spoke to Theresa about the innovative work she is doing to open up the discussion and provide support across their 18,000 strong workforce.
Personal quest
For 55-year-old Theresa, improving menopause support in the workplace has become something of a personal quest. In 2019, her director noticed a LinkedIn post she shared while on holiday and encouraged her to take the matter forward.
Poking around in the data revealed some insightful numbers. Theresa found that in Santander UK (in 2019):
More than 25% of women were of menopausal age (approx 3,000)
More than 50% of managers were male
Around 15% of absence was women aged 45-55
She also discovered that many women did not feel comfortable talking to their manager about menopause and only one in three felt supported at work.
We need to talk
Since 2019, Santander has kickstarted a range of measures to support their employees going through menopause. A lot of it is centred on the need for openness and communication and the demonstration that Santander is happy to talk about it.
Raising awareness has been key, right from the beginning. Theresa has used surveys, leaflets, intranet messages, awareness sessions and encouraged the sharing of stories. The company now has a 'Let's talk about Menopause' section on their online Wellbeing Hub which includes guidelines, facts and links for further support.
Supporting managers is also important if the subject is to become – and remain – part of the everyday conversation. Guidance and training are available via Santander's online site and an e-learning training course is also provided.
Alongside internal measures, Santander provides access to practical help via two external partners. Peppy gives direct clinical advice and guidance on menopause, including one-to-one text chats with a team of expert nurse practitioners, access to a specialist phone appointment, group chat and a webinar programme covering a wide range of topics from HRT to stress management. Over 700 people in Santander UK have signed up so far.
The company has also partnered with Henpicked to train people up as menopause advocates. The training helps people raise awareness and point individuals and managers to appropriate sources of support. So far, 24 people (including two men) have taken up the training.
Downsides
Thus far, the downsides to this work have been happily few.
The major outlay is time, rather than money. Roll out is undoubtedly a challenge in a very large organisation spread across multiple sites. A lot can be achieved by employers to raise awareness and signpost support with little or no budget, but there is also an increasing number of organisations (like Henpicked and Peppy) that can provide expert support.
Theresa reports very little pushback from people opposed to the work. She does recognise that many colleagues will never want to talk to their manager, no matter how supportive, so occupational health teams and HR consultants have also received awareness training.
Does it work?
That, of course, is the 64 million dollar question. And it isn't easy to answer yet. It will take time to establish whether the silver exodus is slowing.
In the meantime, the soft signs are good. There has been an excellent take up of the resources offered while, at an anecdotal level, Theresa has had people telling her that the support has had a significant positive effect on their life, at home and work with some saying they haven't had to take time off sick thanks to the support they have received.
Another encouraging sign is the fact that others have been extremely interested in this work. Theresa started sharing her learning experience with other organisations very early in their journey and continues to do so.
In the end, as she says, "If you can say you're committed to being a menopause friendly organisation, it gives a strong message about your brand. It says you take employee health and wellbeing seriously, that you're a place people will want to work – and want to stay working".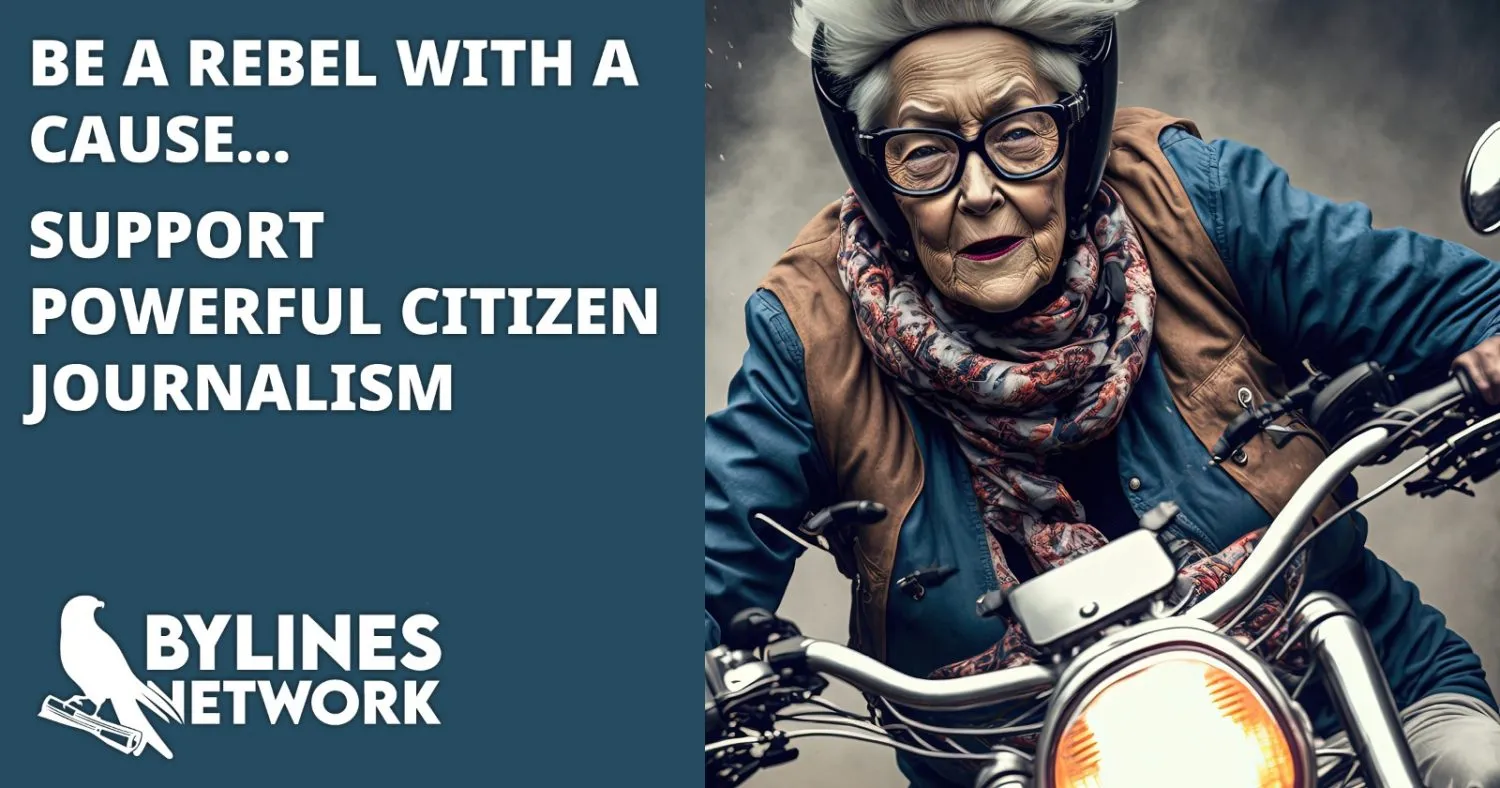 CLICK HERE TO SUPPORT THE BYLINES NETWORK CROWDFUNDER!