I am passionate about running. Without it, my life would be diminished. Starting out on the roads and then discovering the trails has taken me around the world to take in some extraordinary scenery, such as Table Mountain, the Dolomites, the volcanic spine of La Palma and the stunning mountains of Wales in the Dragon's Back Race.
The joys of the outdoors
Running has kept me fit, has enabled me to find my tribe and has made me appreciate the world around me. Even close to home on local trails, I get outside regularly and am immersed in the changing of the seasons: life returning day by day in spring, the heady smells of summer, the almost imperceptible transition to autumn and the silence of winter with snow (increasingly rare) muffling all but the sound of my own footfalls.
It is a sport that can be done cheaply and by anyone and from any fitness level and I encourage everyone to try it, or hiking, or walking or just getting out there. I firmly believe if we want to tackle the obesity crisis, the mental health crisis and protect the environment by fostering an appreciation of what we have and what we are losing, this is the best way to go about it.
Surging popularity, environmental damage
There is, of course, a vast commercial side to running and it's an aspect I have in the past enthusiastically embraced. Mass-participation events proliferate, destination races are promoted and 'big running' has cashed in on our innate desire to collect the set.
Trail running has established a world series of far-flung, spectacular trail races and marathon running has its 6-star Marathon Major achievement to aim at: to complete London, Boston, New York, Chicago, Berlin and Tokyo marathons. A marathon in China is destined to be a future number 7.

The thorny problem is the environmental impact of these events – bringing together as they do thousands of people, consuming hundreds of thousands of plastic water bottles, tens of thousands of t-shirts made from either plastic or water-guzzling cotton.
Many events now offer alternatives to these finish-line awards. The London Marathon, and many other races besides, partners with Trees Not Tees to plant a tree on your behalf in exchange for not receiving yet another event t-shirt, and efforts are made to reduce waste.
Travel costs the earth
But the unfortunate truth is that while these changes may make us feel like we are doing our bit, it is our journey to and from the start line that has dramatically more impact. Ultrarunner Damian Hall in his book We Can't Run Away From This cites research that apportions 95% of the environmental impact of taking part to travel.
The Boston Marathon has just staged its 127th event. Competitors were welcomed from 106 countries, 105 of which most likely flew there. The London Marathon has an even wider catchment at over 150 nationalities taking part in 2023. If you're based in London, by my calculations, flying to the other five Marathon Major events will generate around 8 tonnes of CO2 – as much as driving around the circumference of the entire planet.
I love travel and taking part in big races but we have to ask ourselves if we can justify the environmental impact, especially as, despite constant pledges to change by the world's governments, we're still going in the wrong direction and the problem is getting worse.
Runners as a cohort, I believe, have raised interest in the health of themselves and the environment. I'd like to see them consider the impact our sport has and make appropriate choices, because as it stands, it feels uncomfortably like we are part of the problem.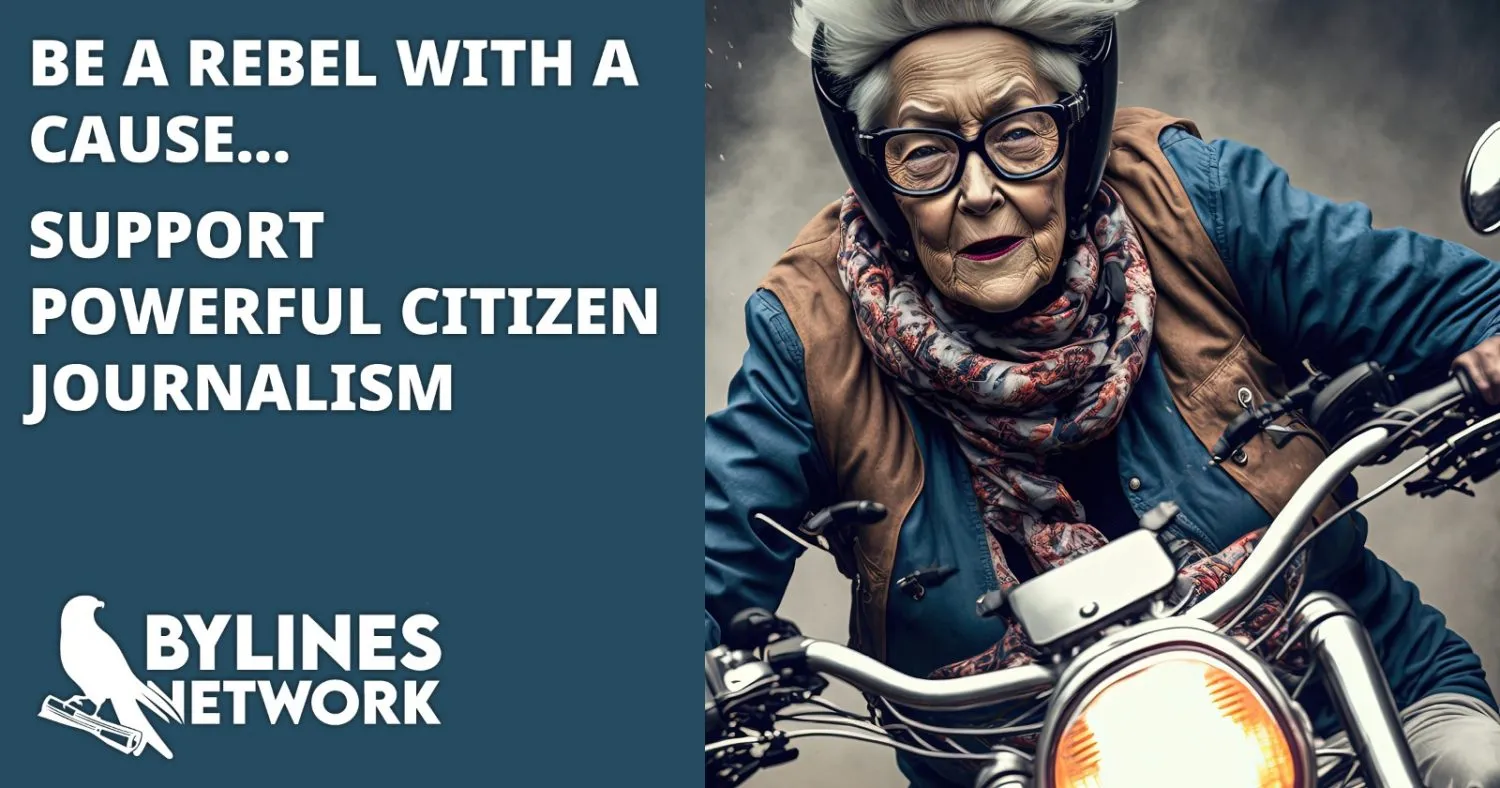 CLICK HERE TO SUPPORT THE BYLINES NETWORK CROWDFUNDER!