It's hard to believe that it's just 31 years ago, on 17 May 1990, that the World Health Organisation finally declassified homosexuality as a mental disorder. This important date was subsequently chosen as International Day Against Homophobia, which first took place in 2005.
With the additions of Transphobia and Biphobia, the name has changed from IDAHO to IDAHOT and now IDAHOBIT Day, making it more inclusive. The day is now marked in most countries of the world, both officially and in too many cases without government backing. In both 2013 and 2018, the Cuban Postal Service even issued stamps to mark the fifth and tenth anniversary since they began marking the event, a radical shift from their former stance.
On 17 May in the UK, the rainbow flag is permitted to be flown on official buildings and often appears on Council Houses and Town Halls up and down the country, although the pandemic has scaled down these activities over the last couple of years.
Since the Brexit referendum, the UK has seen a huge spike in homophobic and transphobic attacks, meaning IDAHOBIT day – International Day Against Homophobia, Biphobia and Transphobia – is more important than ever. Recently, the UK's standing in LGBT+ rights has diminished: in 2015, according to research carried out by the International Lesbian and Gay Association (ILGA), the UK was the best place in Europe for LGBT+ rights. Since then, the UK has slipped in the rainbow map rankings to tenth place in 2021, with Malta way in the lead.
The rainbow flag also traditionally flies on several UK Embassy buildings across the world on IDAHOBIT day, sometimes causing a stir locally where life is less easy for the LGBT+ community, but seen as a beacon of hope for so many who are adversely affected by their laws. The flag has yet to be flown on Buckingham Palace. Perhaps the royal family is busy working out how to amend our archaic title system to reflect our more equal and gender fluid times. An example of this anomaly was recently shown on an ITV programme entitled "The Queen and her Cousins", which featured Lord Ivar Mountbatten and his husband who, unlike an opposite sex spouse, does not get a title after marriage.
Since the original six colour rainbow pride flag was created in 1978 by Gilbert Baker, it has become a symbol for the LGBT+ community throughout the world. The colours were chosen to represent life, healing, sunlight, nature, serenity and spirit. Recently, a more inclusive redesign was launched. This incorporates a chevron highlighting five aspects of the LGBT+ community and has even been adopted as the flag to fly by Ikea as part of its mission to have "a world where everyone feels at home".
In most cases, the old flag is still widely used. One example of this is the rainbow NHS badge consistently worn by Matt Hancock, the Health Secretary. The badge was created to give assurance to members of the LGBT+ community that the person wearing it would ensure they were safe when accessing NHS services, and that the member of staff would deal with their health and wellbeing issues in a sympathetic manner. Unfortunately, this message was mislaid during the pandemic which saw the NHS become synonymous with a rainbow. Thankfully the "NHS rainbow" has morphed into an arch and the badge will resume its original purpose.
Sadly, the world is seeing hardly any advances and even some setbacks to the progress made for so long on LGBT+ rights.
It's now 20 years since The Netherlands became the first country to introduce same sex marriage in 2001. However, it now looks as though the list of countries affording marriage equality to their citizens has stalled – only Switzerland, Venezuela and the Czech Republic look likely candidates – examples of countries taking the opposite path are not uncommon, for example Estonia is even proposing a referendum to ban same sex marriage from their constitution, joining many other Eastern European countries to have done so.
Even with an incredibly pro-LGBT US President, 2021 is already the year where more anti-LGBT+ laws have been passed in the US than ever before. This can be seen as part of Trump's enduring legacy which could affect Human Rights in that country for decades, aggravated by the untimely death of Ruth Bader Ginsburg and her less liberal replacement at the US Supreme Court. Examples of these setbacks include anti-LGBT+ education bills in both Montana and Tennessee and "religious refusal bills" allowing businesses to openly discriminate against the LGBT+ community in Arkansas, Montana and South Dakota.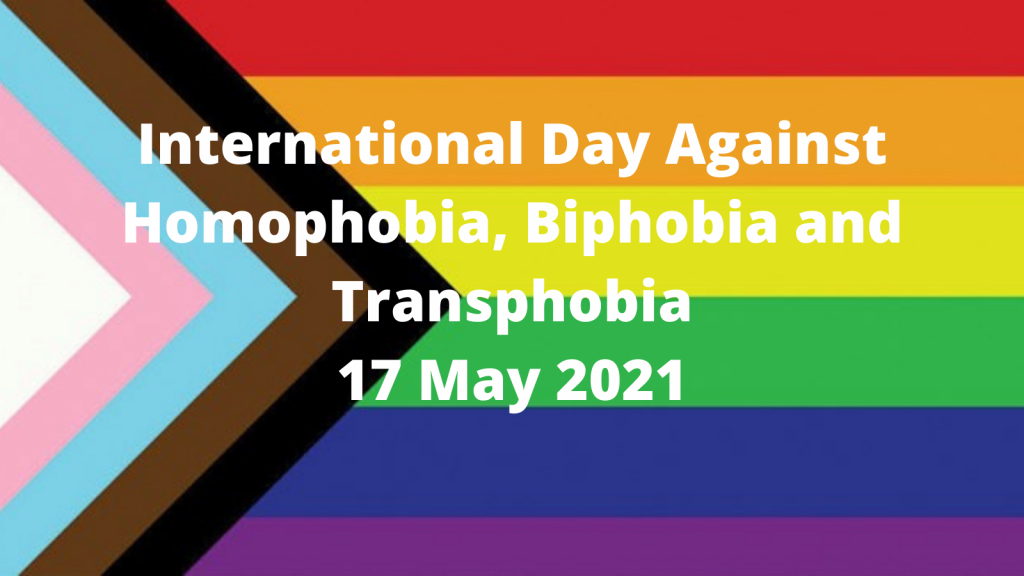 Further afield, Brunei was recently given the status of a "Green" country for travel purposes by the UK government. However, the prospect of visiting the country is far less appealing to the LGBT+ community as the nation reintroduced the death penalty in 2019 for sexual activity between men. After international protest, a moratorium was announced, but other penalties still apply, and include caning and imprisonment for women.
---
More from Central Bylines
---
In Africa, it is well documented that Commonwealth countries still have antiquated Victorian laws on their statute books causing misery for their LGBT+ citizens. Unfortunately the torment doesn't stop there: the former French colony of Cameroon has just sentenced a transgender couple to a five year jail term stemming from how they were dressed in a restaurant.
Back in Europe, less than a month ago, Normunds Kindzulis, a gay Latvian paramedic was burnt to death in a homophobic arson attack. Sadly, the UK leaving the EU and so many other European organisations makes our voice so much less powerful in combating such crimes. Normunds' death adds to the ever growing list of people killed around the world for their sexual orientation or gender identity. This month, Lindolfo Kosmaki was shot and burned to death in Brazil and in Iran, Alireza Fazeli Monfared was beheaded by his own family in a so-called "honour-killing" after they discovered his sexual orientation. Stories like these can be found around the world far too often.
In the UK, the recent elections saw Andy Street re-elected as the openly gay West Midlands mayor without his sexuality being an issue, a brighter spot in an increasingly distressing scenario. However, Owen Hurcum, the newly appointed mayor of Bangor has received a torrent of online abuse due to being the first non-binary mayor, once again highlighting the need to fight against this scourge of intolerance.
The world will only find peace once we can all agree to disagree and work out how to live together. Of course we should all be treated equally, but that doesn't mean we should all be the same. That would stop us growing and discovering what it is to be human. It looks like the need for IDAHOBIT day won't go away anytime soon, but let's hope that there will be a time when it can be relegated to the history books.