Trustees of the Trussell Trust food bank in Newcastle-under-Lyme have released figures for the number of people they have supported over the past year, which throw a sharp light on the difficulties faced by many people living in the borough and indicate a much wider problem as the cost-of-living crisis continues.
The seven distribution points across the Newcastle area recorded their busiest month ever in March 2023. In a letter sent to supporters, Newcastle Staffs Trussell Trust Food Bank said: "During March 2023, we had our busiest month ever in the history of the local food bank, and our End of Year stats April 22-March 23 shows an increase of 66% on the previous year."
Low-income families hardest hit
Nationally over the past year the Trussell Trust, the charity that runs most food banks in England and Wales, distributed 2,986,203 emergency food parcels to families, with one million of these to children. This represents a 37% rise in national usage on the previous year.
A report published by the Resolution Foundation in May warns that food prices could soon overtake energy costs, meaning many families will be paying £1000 more a year in food bills than before the pandemic.
Families on low incomes risk being hit hardest because they have less ability to absorb rising costs into their already stretched budgets, and also because the most basic food items are the very ones rising in price. The scale of the problem they will face does not seem to have been fully understood, the report warns, by politicians of all parties.
Speaking to the Daily Mirror, economist Lalitha Try said: "Everyone realises food prices are rising, but it's less clear that the scale of the increases has been understood in Westminster."
She added that rising food prices show that "The cost-of-living crisis isn't ending; it's just entering a new phase." Energy, food, and fuel prices have skyrocketed over the past 18 months, and this has had a massive impact on household budgets.
A struggle to make ends meet
Data released by the Financial Conduct Agency (FCA) shows that 3.1 million more people were struggling to make ends meet in January 2023 than in May 2022. Researchers found that 29% of adults with a mortgage and 34% of those in rental accommodation had seen their housing payments rise in the past year and that more than half the people questioned for the survey reported feeling more stressed about their finances now than they had done six months ago.
Speaking to the BBC, Sheldon Mills, executive director of consumers and competition said, "Our research highlights the real impact the rising cost of living is having on people's ability to keep up with their bills."
Figures published in The Guardian in early May show that 700,000 UK households missed a rent or mortgage payment in the previous month. Rocio Concha, director of policy and advocacy for consumer group Which? told the Guardian that it was "very worrying" so many households were missing payments.
No alternative
Speaking about the sharp rise in food bank use in the Newcastle-under-Lyme borough, trustee Peter Radford said, "We have seen unprecedented demand on the food bank in recent months, and we are really thankful to all our donors for their help in supporting people in need." He added that what they are working for is "A UK without the need for food banks". The nearly three million people who received parcels from their local food bank in the past year includes 760,000 who did so for the first time.
Trussell Trust Chief Executive Emma Revie said the latest statistics on food bank usage were "extremely concerning and show that an increasing number of people are being left with no option but to turn to charitable, volunteer-run organisations to get by and this is not right."
She echoed the call by the Resolution Foundation for politicians of all parties to act as the crisis escalates, saying, "The staff and volunteers in our network are working tirelessly to ensure help continues to be available, but the current situation is not one they can solve alone."
---
For more information, see Newcastle-under-Lyme food bank and Trussell Trust.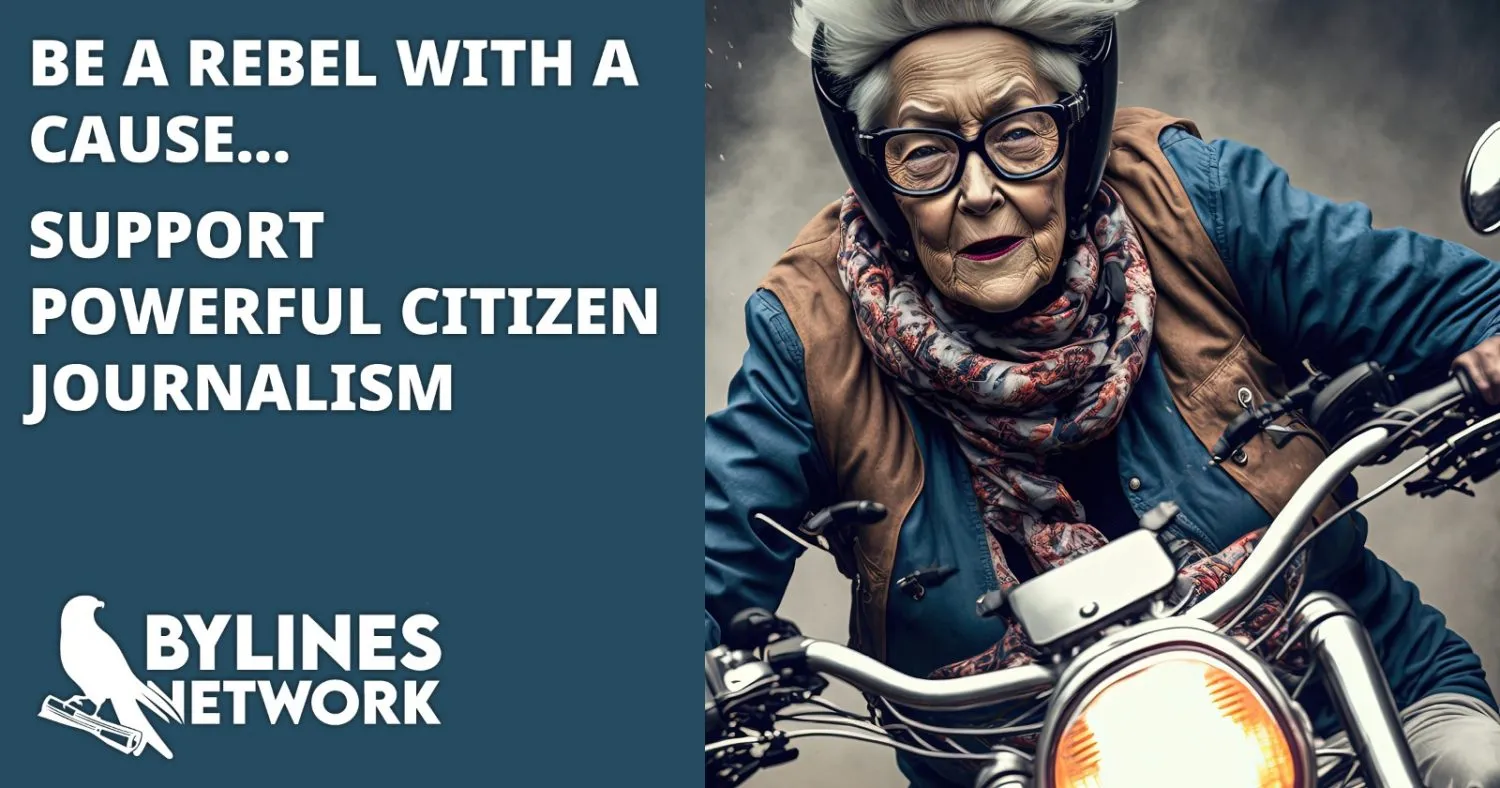 CLICK HERE TO SUPPORT THE BYLINES NETWORK CROWDFUNDER!